Would you love to have a collection of flawless quality tiles that brightens both interiors and exteriors of your Spanish style home? In fact, to be successful, you must go in for one of the best brands in the market such as Talavera tiles. And you ought to get a clear idea of how you should use Mexican Talavera tiles in your home decor. If you do not make a good selection or follow the correct installation process, you'll get nothing but a less attractive home décor pattern full of flaws, weaknesses and instabilities. Also, you must pay attention to the aesthetic side as well as its function. Therefore, do concentrate on the following tips when selecting tiles and make your dream home a reality.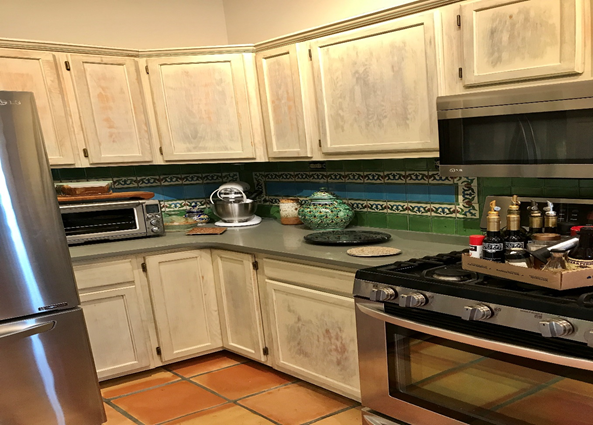 Verify whether its surface is food-safe
If the tile surface is not food safe it's not suitable to install in a kitchen. The tile should have been fired to a high temperature to receive that desirable standard. And you should know whether it's a food-friendly glaze. If they do not meet these requirements, never use them to cover food preparation surfaces.
Mind the slippage
This is especially important when you buy floor tiles. Certain varieties of tiles become terribly slippery after getting wet. Such floors could pave way to accidents that may even cause death to a person. Tiles with slippery surfaces suit only for vertical applications and not for the horizontal ones. Surface of floor tiles must have a certain roughness to prevent the slippage.
Examine tiles for cracks and flaws before installation
Be sensitive to the texture and look of the tiles and try to find the cracked ones before installing. You should not just discard the cracked tiles. True that they're not suitable for horizontal applications. But they could be successfully used vertically in certain decorative purposes. If you identify the cracked tiles beforehand, you can use them appropriately without just throwing them away.
May I tell you why you should specially select Talavera tiles? Each and every piece of Talavera tile is made by the hands of skilled craftsmen. So, they have a uniqueness that cannot be surpassed by any machine-made product. Also, they do not easily wear out due to the special glaze they possess. And they come in a wide variety of sizes, colors and shapes to suit any purpose that may occur in designing homes. So, make a wise selection of Mexican Talavera tiles to beautify your Spanish style home?