Talavera pots are a wonderful attraction in the field of modern-day home decor. Nothing can surpass the vibrant colors, creative designs and the light they add to a place. Complex, yet lovely decorations they paint on these clay pots can grab anybody's attention. You've got nothing to doubt about the quality of these beautiful pots since they're always made by gifted artists. They never insult their fine craft by creating fake products. They're head to heal Mexican and no loopholes could be seen in them. So, the hard-working Mexican artisans deserve the praise of the whole world.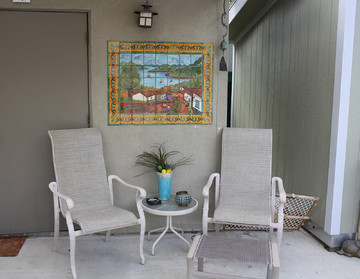 Excellent skills and dedication of the artisans give life to a wide range of lovely Talavera pots. But, can they assure you of the quality of the products, their durability and safety? Why not? Talavera clay pots are environment-friendly and non-toxic. So, they do no harm your health. Customers can always rely on the manufacturers in this transaction. They never let you down. From concept to the production stage they're with the clients. Also, they are cost-effective and don't become a hazard to your pocket. Therefore, Mexican Talavera pots are a good fit to the buyers of every level of the social ladder. In brief, Mexican Talavera clay pots are capable of impressing people throughout the world.
Moreover, Talavera pots serve as a symbol of prosperity. They color your life by making the surroundings gorgeous. You can use them in several ways to decorate the home, garden and open spaces. However, if you're creative and artistic, you can reap lots of benefits in this type of home decor.
Talavera pots come in different shapes. Round shaped, cylindrical, flat shaped and shapeless ones are in the market. Besides, you can see them in various animal shapes too. Owl-shaped, fish-shaped and cat-shaped lovely pots are ideal for decorating your dining tables, book shelves and even dressing tables. Some are meant to hold bouquets of artificial flowers while some others are used to grow natural flowering plants. The brilliant colors of these natural flowers and the vibrant designs of the pot make a pretty combination. Try home décor with Talavera pots at least once in the lifetime. You'll definitely be grateful to these skilled craftsmen for creating such marvelous designs just for you!